Penguins in search of the meaning of life teach the strangeness of art

'Papais e Ovos' at Faap is a masterpiece that goes beyond theater classifications by age group (Dib Carneiro Neto)

I don't know if it's beautiful or if it's just difficult. This is the last talk of Nilton Bicudo's character in the play Papais e Ovos, shown at Faap Theater until the end of October. Maybe it's the synthesis sentence of the play, written by the Dutchman Heleen Verburg and directed by the Austrian, living in Germany, Arno Kleinofen. Bebeti Amaral signs the translation and adaptation.

Recommended by the producers themselves for children over 7 years old and also for adults, Papais e Ovos runs away from everything that was conventionally called child theater in Brazil. It is daring, anticonventional, strange. Beautiful and difficult. Something as it should be a real work of art.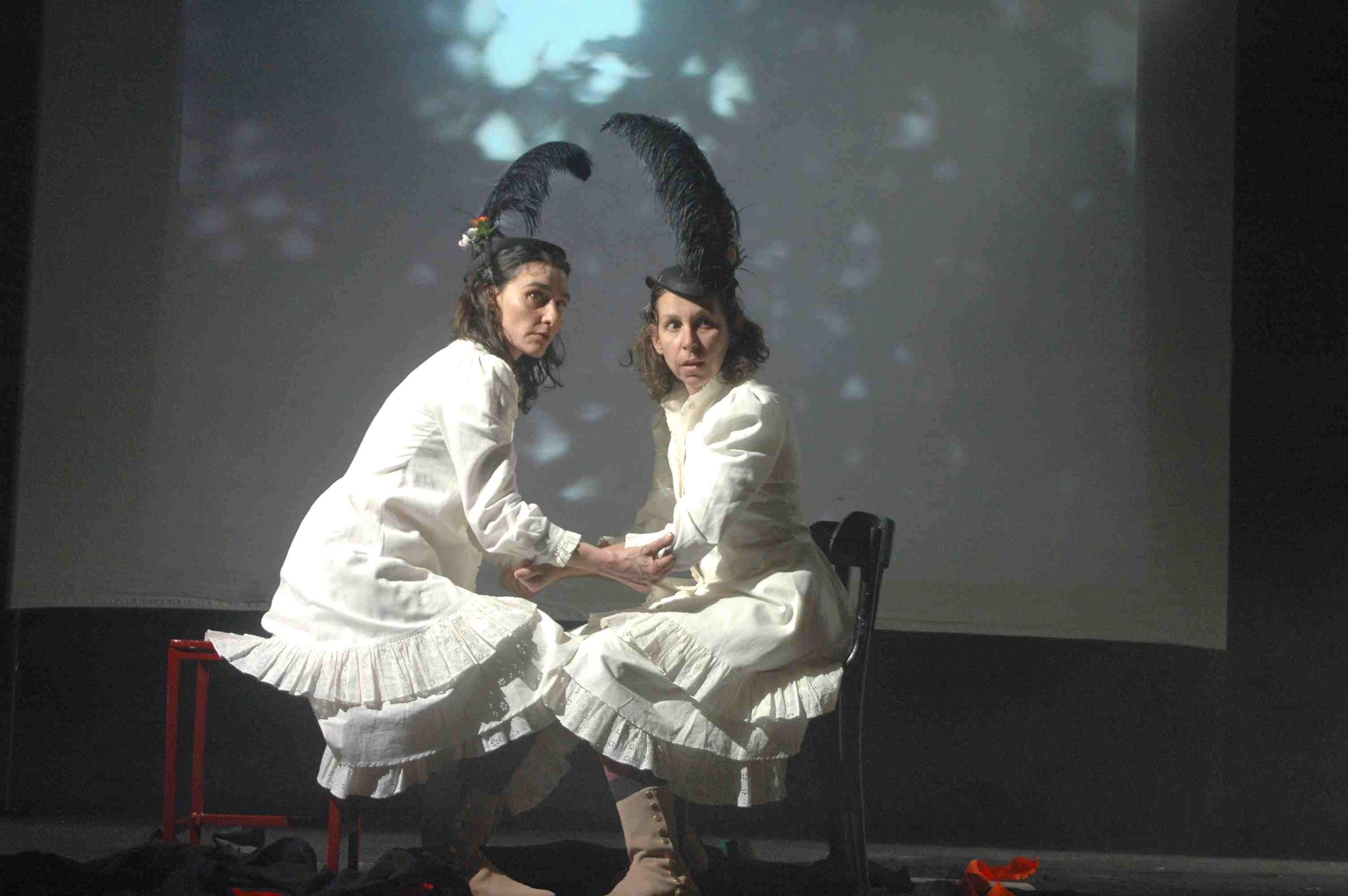 ¨Ursel inszenierte einen zweiten Unfall samt Beerdigung, um den Blick der Eltern auf sich zu ziehen: das gibt dem Stueck nicht nur untergruendige Dramatik. Die Inszenierung arbeitet auch subtil mit Zwischentoenen. Jede sentimentale Attiduede wird so vom Spiel der beiden wunderbar selbstbewusst agierenden Darstellerinnen abgezogen. Eine Inszenierung, die Erwachsene und Kinder gleichermassen bannt.¨
( Koelnische Rundschau)

¨Traurig, trotzend und tobend wird Ursel gleich von zwei Schauspielerinnen verkoerpert: Eliene Palma und Bebe de Soares sprechen mit sich selbst, widersprechen sich, sprechen mit dem Publikum. Streuen stakkatoartige Wortfetzen unter die Zuschauer, reihen Assoziationen aneinander, die sich zu einem Reigen zusammenschmiegen oder grossartig im Buehnennebel verpuffen.¨
(KSTA, Dirk Risse)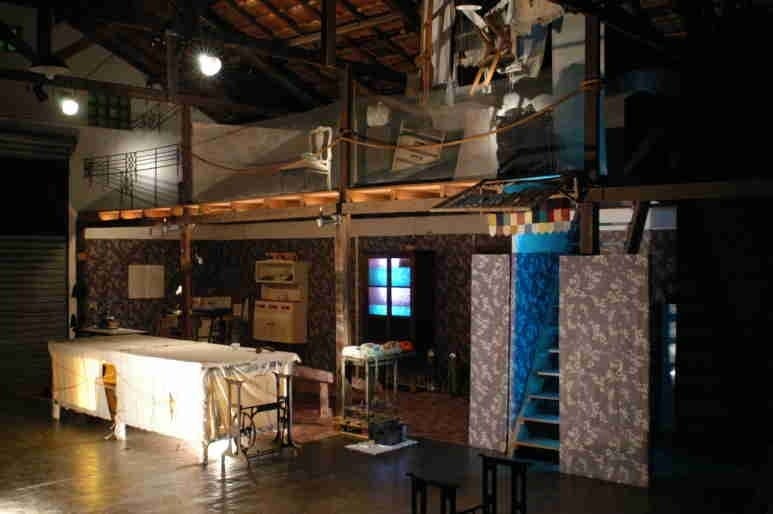 Kamil and Lunter, are lamenting, longing and quarreling about their little son´s life, sometimes not even convinced he does exist. Their imagination and desperation are filling in their daily conversations and every day worries and defining their relationship towards each other. Our Beckett for children.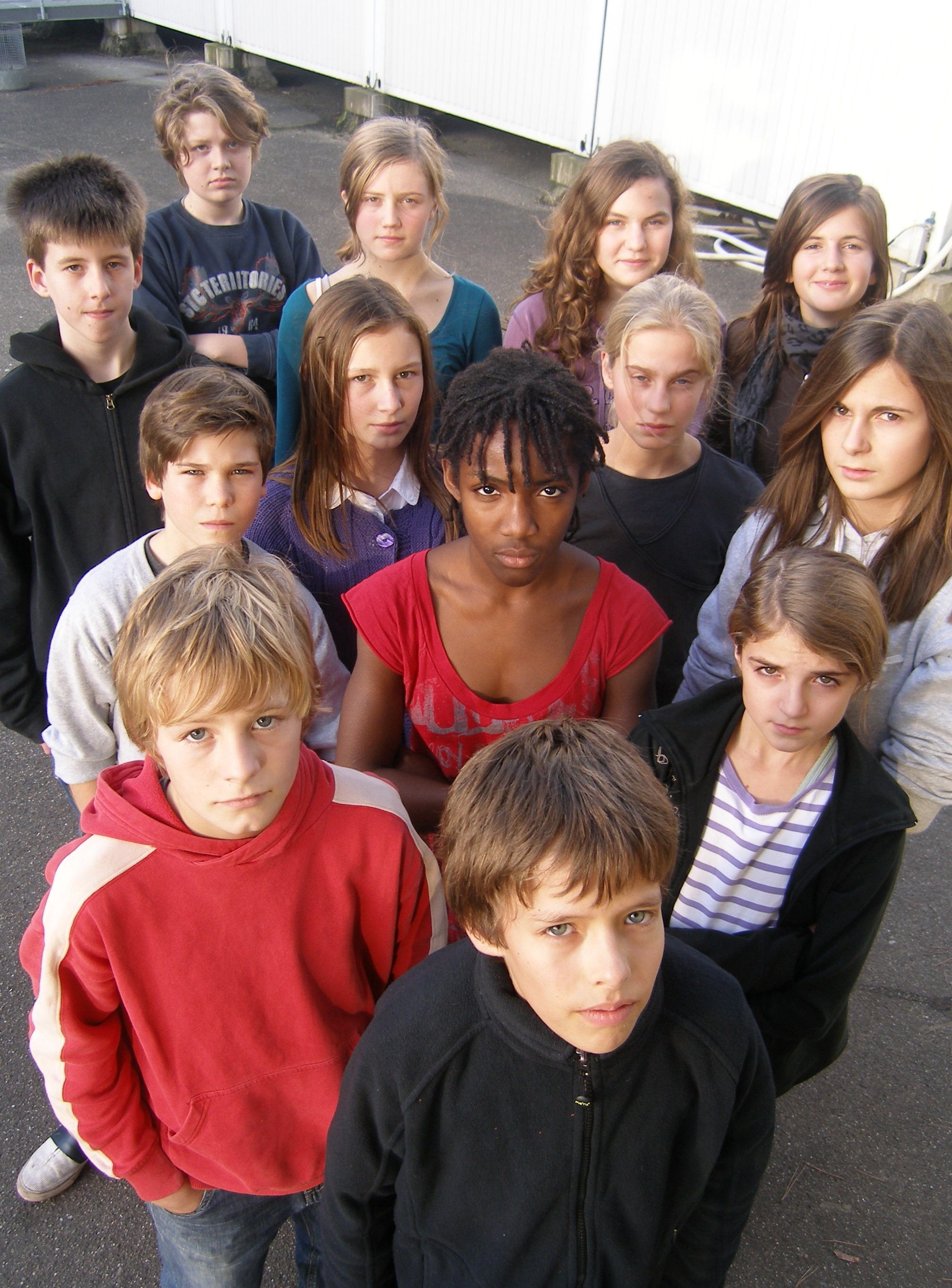 16 kids are building a choir: performing the paradoxes and ambiguities of parental advices, pedagogical exercises, world-visions and declaration about how the world runs and why things are how the are. (Nominated for the Koelner Theaterpreis, selected to the Festival Maulhelden)
WHAT THE MOUNTAINS KNOW / T4G - Teatro 4Garoupas and Barbara Lechner.
A VERTICAL performance about the life of mountains and of children from the mountains.

WHAT THE MOUNTAINS KNOW tells about the children who grow up here and the stories, legends and myths that people tell each other here. What does it mean to make this living space worth living in? How does living together shape people and mountains? How do they "breathe" together?
A production of T4G - TEATRO 4GAROUPAS in cooperation with AMAZONAS NETWORK

Concept and Direction Arno Kleinofen Bebê de Soares Dramaturgy Arno Kleinofen Production Amazonas Network